Transcript from Kizik Athens Review video
Hi, I'm Kirsten from BarkingDogShoes.com and today I'm reviewing the Kizik Athens. Let's take these for a walk! It's a lovely morning here along the White River in Indiana. I'm going to be walking in my new Kiziks and giving you a play by play of how they feel on my feet as we take a little walk. So join me! My first thought is that the toe box feels really good. And as you know, I have rheumatoid arthritis in my forefoot and pretty much all over my body, along with bunions and tailors bunions.
These are really airy feeling too. I have them on with a pair of socks. I wear a lot of my shoes without socks because that extra space that they take up can sometimes irritate the tops of my feet. But anyway I have a pair of Bombas socks on.
So the arch support is moderate. It's definitely not enhanced. It's not going to feel like, for example, my Topos that have enhanced arch support or perhaps, you know, anything like my Birkenstocks that I live in. But it's roomy enough to accommodate an orthotic. In fact, I have a family member that has to wear orthotics every single day. So she bought a pair of Kiziks and they work really well with her orthotics.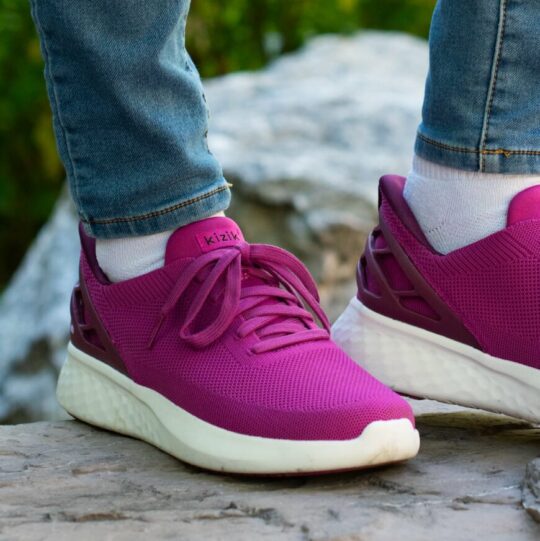 The feature that differentiated Kizik from other sneakers is this interesting bounce-back heel that allows you to slip the shoes on hands free and have it pop right back into place. The Kizik Athens also features a dense outsole made of something called rabbit foam. I'm not sure what that means, maybe because it gives you the hops! I like how the shoe does not flex too much at the forefoot. We've talked about this before on here –that if you have hallux rigidus or hallux limitus or anything else that causes pain in the forefoot, you don't want a shoe that flexes too much.
You should note that the footbed is removable. It offers moderate arch support, but it allows plenty of room for you to insert your own orthotic. This hands-free spring back heel can be super helpful, a godsend if you're pregnant and you can't tie your shoes in the last trimester. If you have rheumatoid arthritis or other arthritic conditions in your hands that make tying laces just really irritating.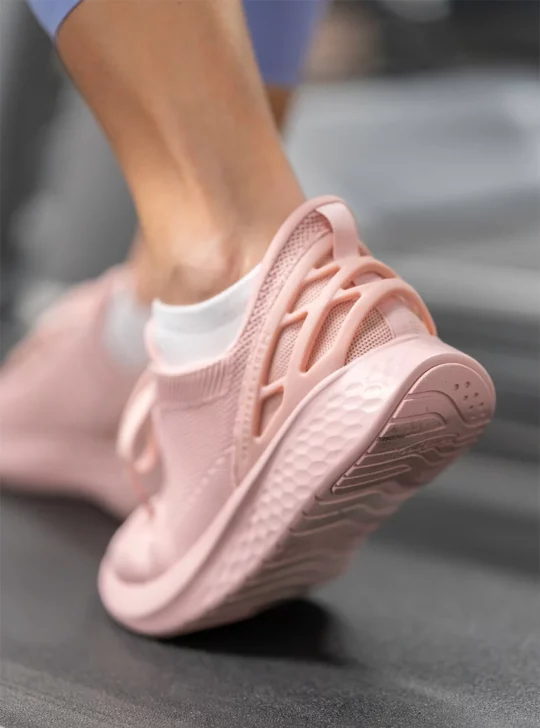 If you've just had surgery and you can't bend over to tie your shoes, if you're aging and it's just difficult to get your foot in position to tie them, then Kizik is a brand you're going to want to look into. This is only one of many styles. The Kizik Athens is available in sizes 5 to 13, medium and wide widths. They also make them for kids and men too. If I was a mom of youngins these days, I would definitely get a pair of these for them because I remember my boys. They were never taking the time to untie or tie their laces. They were constantly crushing down the heel of their shoes until there was absolutely no heel counter left. That's not the case with these. This will compress down and pop right back up!

Find the Kizik Athens (and other hands-free Kizik styles) in whole and half sizes 6-13, medium and wide (EE) widths for $129 from Kizik.com. Also available through Nordstrom and Amazon.

































Credit : Source Post