My Kuru Stride slip-on sneakers sit on a shoe rack by the garage door waiting to go on a nightly after-supper dog walk. In the summertime, I have no patience for lace-ups. Sure, my Topo Athletic shoes are still my go-to for workouts, but the Kuru Stride remains my bestie for summertime dog walks.
I love the easy-breezy feeling of the Kuru Stride and how it accommodates my pesky forefoot (bunions and hammertoes due to RA) and high instep. The unique "Novaknit" upper is soft, seamless and slightly stretchy which makes it oh-so easy to wear. There's an ingenious layer of microsuede on the inside of the top of the toe portion (and heel) which makes the upper even softer on toe bumps.
The Novaknit upper is perfect for covering up the toes while still keeping the feet cool on hot summer days–it's breathable and lightweight (and while machine-washing the Strides may not be recommended by the company, I've done it twice and they turn out just fine–just remove the insoles and don't put in the dryer).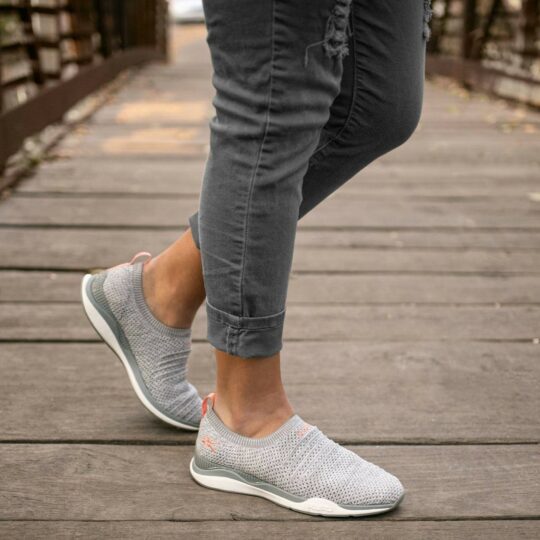 While the toe box isn't exactly wide, the slight stretch of the Novaknit material means it can accommodate a slightly wider forefoot. The fit through the mid-foot to heel narrows providing a secure feel through the stride.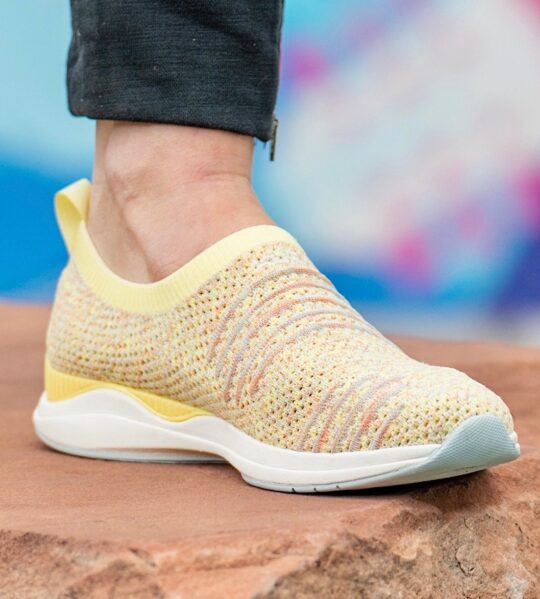 The cushioned footbed is removable and may allow for a thinner orthotic if needed for custom support. The built-in arch support isn't quite as aggressive as Vionic, but supports my medium-high arches well. Read more about Kuru's comfort technologies here.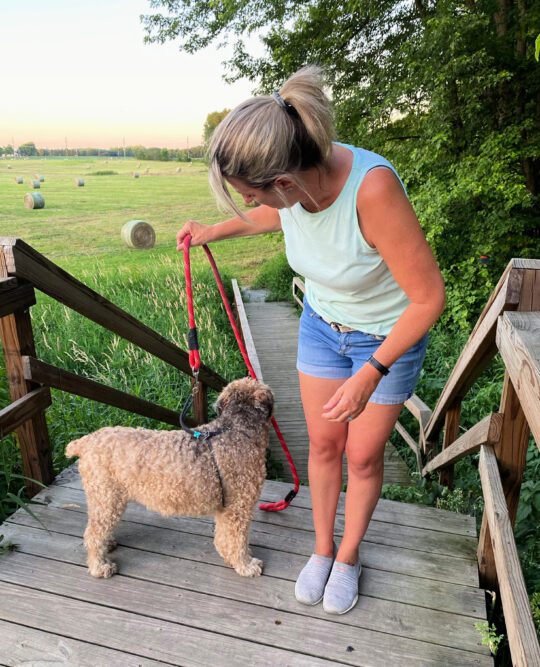 I recommend the Kuru Stride for slightly narrow-slightly wide feet that need moderate arch support and seamless upper whether to reduce irritation due to bunions, hammertoes, neuroma or neuropathy. Find the Kuru Stride in nine colors, sizes 5-12 (fit is true), medium and wide widths for $100-135 from KuruFootwear.com.

This review of the Kuru Stride is sponsored by Kuru Footwear. The opinions are completely my own based on experience. 

Disclosure: This site receives compensation for this article as well as for purchases made when you click on a link and make a purchase.

































Credit : Source Post