Slippers

Published on October 5th, 2023 |
by Kirsten Borrink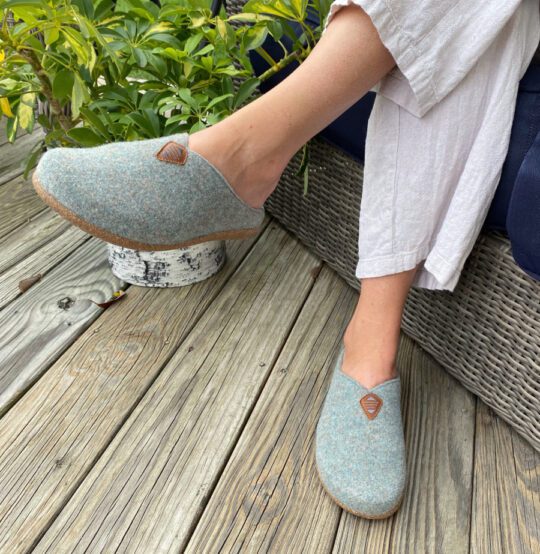 This review of Taos My Sweet Wool slipper is sponsored by Taos Footwear. The opinions are completely my own based on experience. BarkingDogShoes.com is reader-supported. When you purchase through links on our site, we may earn an affiliate commission at no extra cost to you.
One of the perks of working from home? Every day is slipper day. While I default to Birkenstock Arizonas with socks, it's nice to switch it up with these sweet Taos slippers; they're prettier, more polished and almost as supportive as my trusty Birks (which is saying a lot since my feet are messed up). Let me describe them part by part…
The upper: I'm one of those HSPs (highly sensitive persons) that is easily irritated by scratchy materials and let's face it, sometimes wool is scratchy. There's a reason these Taos slippers are named "My Sweet Wool." They're not quite as soft as a cuddly lamb, but they're close. Made in Spain with certified sustainable, ethically sourced wool, the Taos Sweet Wool feels good against barefoot feet. I also notice the temperature-regulating properties of the soft wool upper; my feet feel cozy warm on cool mornings, but don't overheat when it warms up during the day.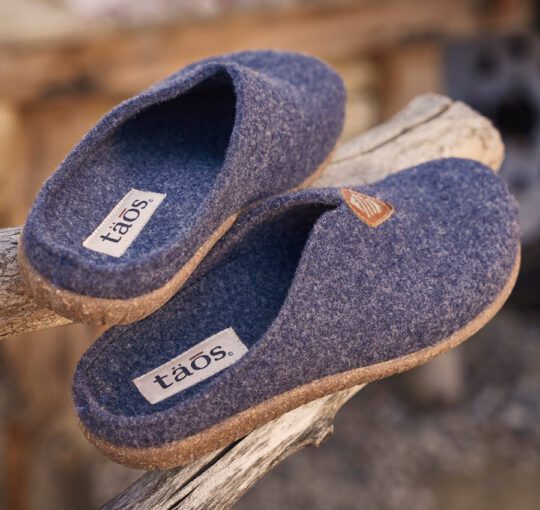 Toe box: Taos describes the toe box on the Sweet Wool as oblique, meaning the toe box follows the shape of the foot, slightly sloping from big toe to little toe. While my unfortunate second toe is longer than my big toe, my new Taos slippers accommodate it well with no cramping. The width of the toe box is generous allowing for my wide forefoot (due to bunions).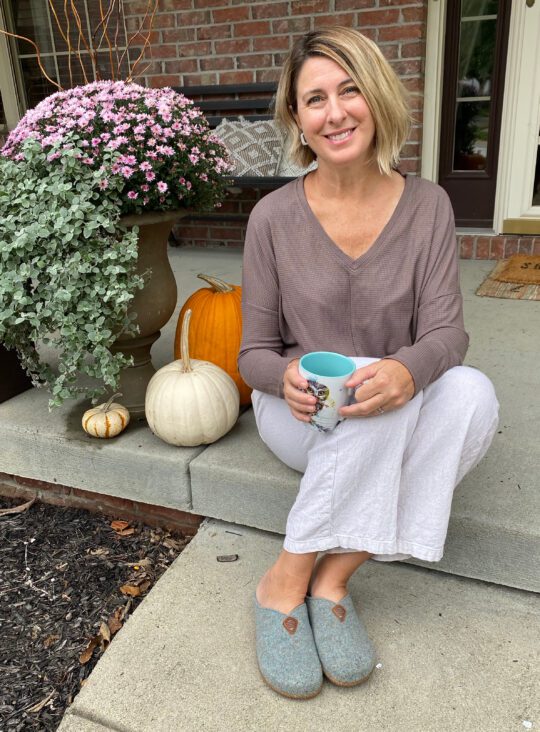 Instep/Vamp: The sweetheart-shaped vamp crosses the mid-foot low enough to give the slippers a secure fit. I don't find I have to grip my toes to keep the slipper on.
Footbed: Heavenly. The removable footbed is made of thick shock-absorbing polyurethane with just the right amount of arch support (not too aggressive, but definitely noticeable). It's lined with soft temperature-regulating wool. I suppose it could accommodate an orthotic, but I haven't tried it yet.
Indoor/Outdoor outsole: The magic of these Taos slippers is the lightweight yet durable outsole made of rubber and cork. I can pad around comfortably on the hardwood floors and run out to grab the mail without damaging my Sweet Wools! The outsole is more flexible than other Taos slippers like the Taos Woolderness and Woollery.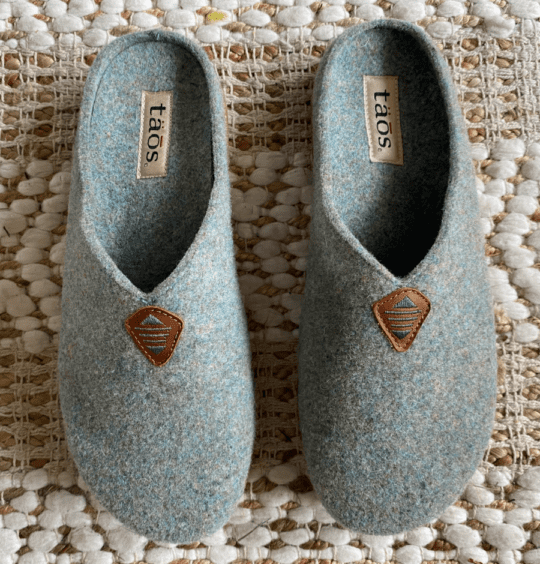 Sizing/Where to buy: I find the Taos Sweet wool to run true to size. I take a euro 41 for my size 10 feet and the fit is spot on. Find the Taos Sweet Wool in euro sizes 36-42 (5-11) for $135 from Taos Footwear. Also available from Zappos and Amazon. Need more slipper ideas? Check out our 9 of our favorite comfortable slippers.

































Credit : Source Post